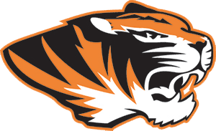 Coach Noor brings a wealth of experience to the girls' soccer program. He has been coaching at Lakewood High School since 2010. In 2009 – 2010, he coached at Amador Valley High School in Pleasanton, CA. Prior to coaching at Amador Valley, Coach Noor coached for ten years at the college level. He was at Hendrix College in Arkansas and the University of Texas at Tyler. Coach Noor holds the highest coaching license you can earn in the United States. He has a United States Soccer Federation (USSF) "A" License. He also has earned a USSF National Goalkeeping License. Coach Noor continues to strive to be a better coach by collaborating and observing his colleagues that work at the highest level of college soccer. He is also deeply connected to the LHS community off the field in his role as a chemistry teacher.
Contact: NoorThomas.Noor@jeffco.k12.co.us
Coach Hagen provides expertise and knowledge as a longtime coach for LHS. He currently leads the girls' Junior Varsity program and is the assistant coach for the Varsity team.
Contact: Randy.Hagan@ucdenver.edu